Safety Do's and Don'ts this Holiday Season
1. Keep trees (and any other combustibles) away from ignition sources such as fireplaces, candles, heaters, overhead lights, radiators.
2. Make sure the base of the Christmas tree is steady so that the tree won't tip over easily.
3. Don't run cords through doorways or under rugs. The insulation on the cords can become damaged causing a potential fire and/or shock hazard.
4. Avoid overloading sockets and extension cords.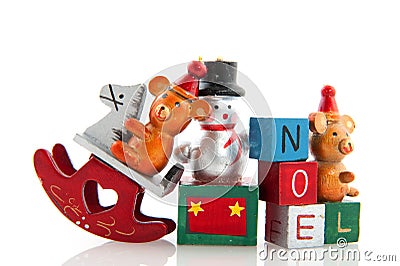 5. Extinguish candles and plug out all electrical appliances before going to bed or when unattended.
6. Think of the child's age when buying toys and always read the safety label. Some toys designed for older children might be dangerous to younger ones.
7. Never ever drink and drive – ensure a designated driver / taxi / bus has been pre-arranged. Hosting a festive party? Make sure to provide non-alcoholic beverages too for designated drivers and other guests.
8. Install smoke detectors or replace batteries in existing detectors. Test all smoke alarms regularly.
9. Check any replace any damaged or worn light sets.
10. Recycle gift wrap and boxes – do NOT burn in fireplaces or stoves.
via www.familyfun.ie
Wishing you a safe and happy holiday from all the team at
For information on our eLearning courses, click here.